Trying to figure out how to remove Google Trending Searches on your device?
Here is how to delete trending searches on Google and disable the feature.
How to Remove Trending Searches on Desktop
Open a new Incognito tab in your browser.
Head over to Google.com.
Click on Settings in the footer of the page.
In the pop-up menu, select Search settings.
Scroll down to Autocomplete with trending searches.
Select Do not show popular searches and click Save.
Close and restart your browser.
Here is an image of steps 3-4: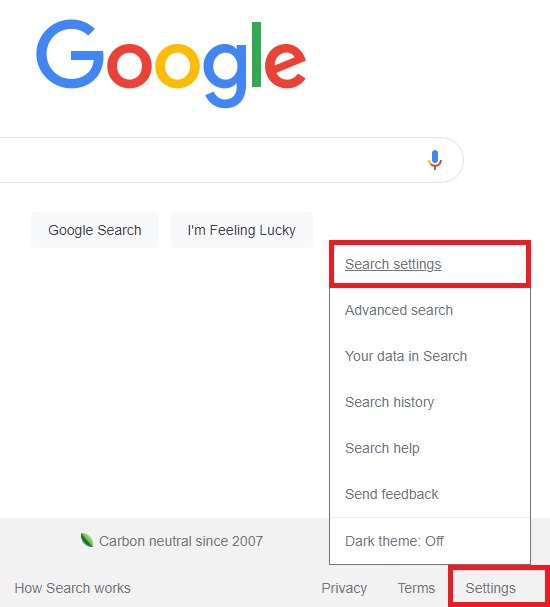 Next, here are steps 5-6: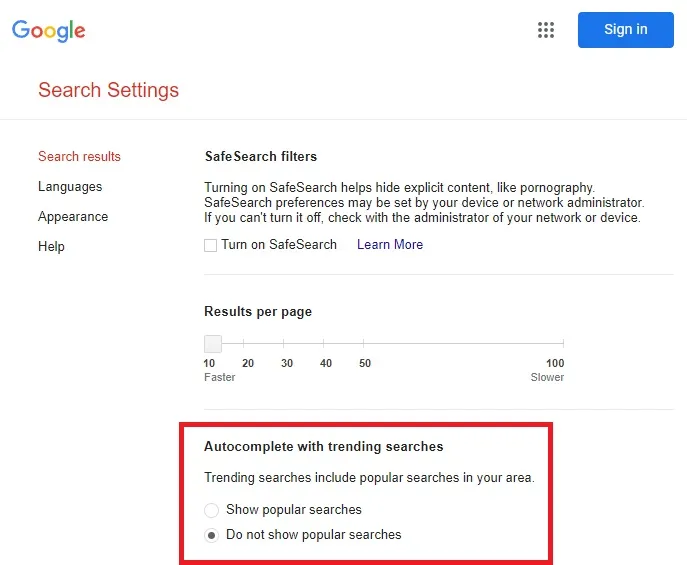 How to Disable Trending Searches on Mobile
The steps are similar for disabling trending searches on Android or iOS mobile devices.
The only difference is that on the mobile page of Google.com, there are a couple ways to access the Search settings page to disable trending searches:
Method 1 – Select the three horizonal lines in the upper-left corner to open the left-hand sidebar menu and select "Settings" to navigate to the Search settings page.
Method 2 – Select the three vertical dots next to "Trending searches" and select "Settings" in the pop-up menu to navigate to the Search settings page.
Method 3 – Select "Settings" in the footer just like the desktop approach.
Here's an image showing the menu that appears when following method 1:
No matter the method you use, the following settings page is the same and will include the ability to turn off Autocomplete with trending searches.
How to Turn Off Trending Searches in the Google App
If you use the Google App to search, you'll have to check these settings as well.
Here are the steps for turning off trending searches in the Google App:
Open up the Google App.
Select your profile image in the upper-right corner of your screen.
In the pop-up menu, tap on Settings.
On the following page, select General.
Toggle off Autocomplete with trending searches.
Here are some images showing these steps:
Next, tap on Settings to open up more options: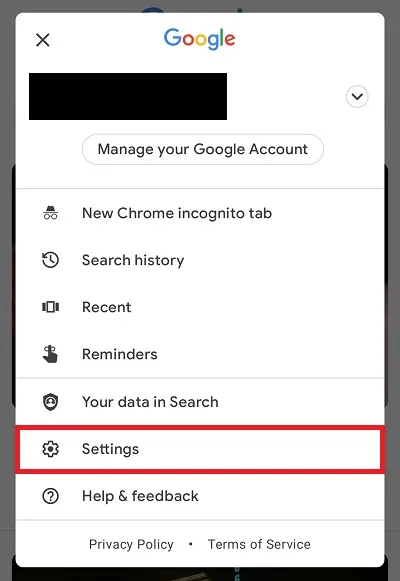 Next, tap on General to open up the final page.
Finally, ensure Autocomplete with trending searches is turned off as shown below:
Experiencing Issues?
If you're still seeing trending searches on Google after turning them off, make sure to log out, close your browser, and restart your device.
Further steps you can take include blocking search cookies, clearing your cache, and making sure you have the most up-to-date version of Chrome.
If all else fails, you can attempt to reset your Chrome settings, uninstall and then reinstall your Chrome browser, or try a different browser.
Frequently Asked Questions
What Are Google Trending Searches?
Google uses currently trending queries to provide search suggestions. Google's algorithm analyzes searches of people around the world and recommends the most popular searches.
What is Google Autocomplete?
Google Autocomplete is a feature within Google Search that generates and displays predictions in the search bar to make it faster to complete searches that you start to type.
What is Google Trends?
Google Trends is a website by Google that collects data from Google Searches and then analyzes and provides visuals of the interest and popularity of top search queries in Google Search across different geographic regions and languages.
Where Does Google Trend Data Come from?
The data comes from real searches that people make on Google every day.
Google has stated that the data is anonymized (no one is personally identified), categorized (determining the topic for a search query), and aggregated (grouped together) to provide public data insights.
Final Thoughts
While Google's trending searches can be helpful to stay informed on what's currently popular, you might prefer disabling them for a sense of privacy.
Or, you might just prefer not to see trending search suggestions appear.
Fortunately, Google makes it easy to turn the feature off with the above options.