Looking for the best keyword research software to improve your SEO strategy?
Below is a comparison of the best keyword research tools for uncovering keywords and topics to target to increase your site's organic traffic potential in 2023 and beyond.
BoostPlanner is reader-supported. If you buy through a link on my site, I may earn an affiliate commission.
Top Keyword Research Software Overview
Here is a quick overview of my top keyword research tool recommendations. More details about each tool are shared below.
Find out more about these top keyword research tools and their features below.
---
What Are the Best Keyword Research Tools?
Based on using these keyword research tools for finding relevant and profitable topics and keywords to target, here are 10 of the best keyword research tools for 2023:
SE Ranking is an all-in-one SEO software that includes many helpful tools for small businesses to enterprise-level, local SEO, and SEO in general at an affordable price.
SE Ranking Keyword Research Features:
See a keyword's monthly search volume and its trend over the past 12 months.
Identify keywords your competitors rank for and their top pages by organic traffic.
The competitor analysis tools include SEO and Google Ads keyword data.
A keyword rank tracker that checks Google, YouTube, Bing, and Yahoo rankings.
Create custom reports that share keyword research, ranking positions, and more.
SE Ranking is the best value all-in-one SEO software with keyword research tools.
While the amount of data provided isn't as extensive as higher-priced software like Semrush and Ahrefs, it's getting pretty close, as SE Ranking continues to expand the amount of keyword data in its database.
Check out my SE Ranking review to explore the software's features in detail.
You can also learn more about SE Ranking pricing here.
SE Ranking provides a 14-day free trial.
---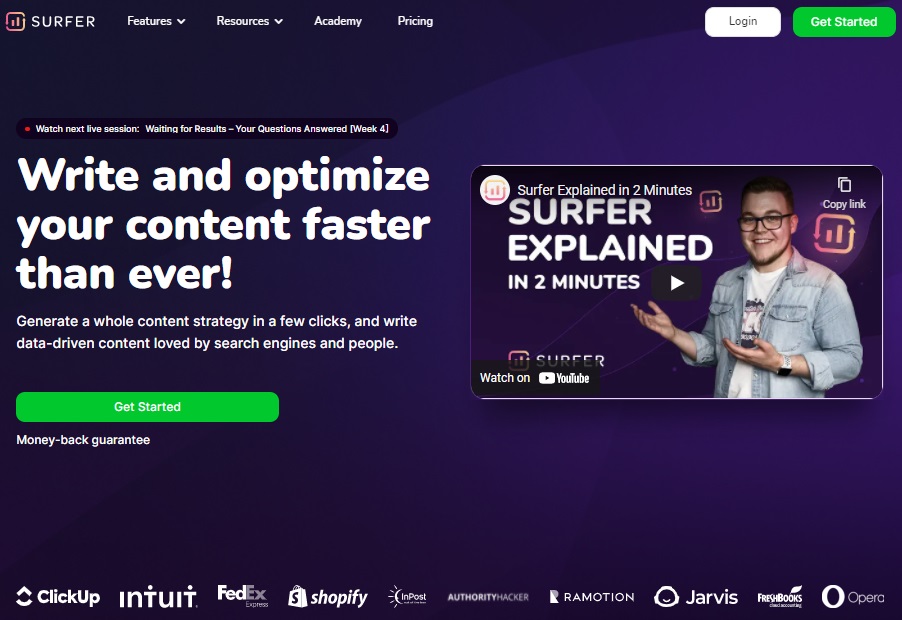 Surfer is a powerful set of on-page SEO tools with keyword research and suggestion features to help you rank higher on Google.
Surfer uses natural language processing (NLP) algorithms to show content and keyword suggestions for your target keyword based on 500+ factors and the top-ranking competitors in Google SERPs.
Surfer SEO Keyword Research Features:
Content planner tool to discover relevant topic clusters and keywords to target.
Research keywords including their estimated monthly search volumes on Google.
Reverse-engineer Google for a target keyword and get optimization suggestions.
Quickly get suggestions on hundreds of relevant terms to add to your content.
Get free keyword data with Surfer's free Chrome extension called Keyword Surfer.
Surfer SEO is the best keyword research tool for fresh insights based on competitors. Based on your target keyword, Surfer helps you be aware of the most relevant topics, words, and phrases to incorporate into your content to improve your rankings.
Check out this Surfer SEO review to learn more about the software's features.
You can also find out more about the different Surfer SEO pricing plans here.
While Surfer SEO doesn't offer a free trial, a 7-day money-back guarantee is provided.
---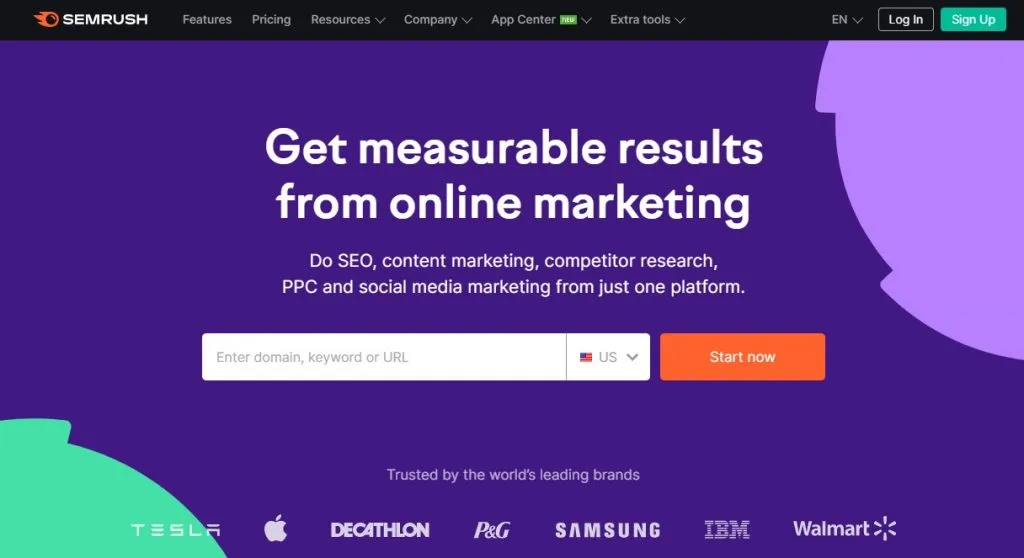 Semrush is a reputable platform for managing web presence activities related to SEO, content marketing, PPC, and social media.
The digital marketing software includes features for keyword research, competitive analysis, link outreach, SEO audit tools, content writing, building reports, and more.
Semrush Keyword Research Features:
View keyword difficulty scores, search volumes, and cost-per-click (CPC) estimates.
Find new keyword phrases to target including many long-tail keywords.
Uncover competitor rankings and top pages by organic traffic results.
Get trending topic and keyword insights with the content marketing platform.
Includes a daily rank tracker to monitor your keyword positions on Google.
Semrush's Keyword Magic Tool includes one of the largest Google keyword databases on the market. Semrush is the leader in complete online marketing tools with leading data for SEO, Google Ads PPC, content marketing, and social media management.
Check out my Semrush review to find out more about its large set of features.
You can also learn more about the different Semrush pricing plans here.
Semrush offers a 7-day free trial.
---
Ahrefs is an SEO toolkit that is the preferred choice of many SEOs for analyzing domains for backlink opportunities as well as site audits and keyword research.
Ahrefs Keyword Research Features:
Keyword data for 10 search engines including Google, YouTube, Bing, Amazon, etc.
See the number of clicks for keywords alongside search volume and CPC estimates.
Get a SERP overview, see position history for keywords, and save keyword lists.
Uncover your competitors' keyword rankings and their sites' estimated organic traffic.
The Content Explorer tool is useful for discovering top-performing content in a niche.
Includes a reliable rank tracker tool with upgrade options for daily ranking updates.
While Ahrefs lacks on-page SEO features, the Keyword Explorer is one of the best keyword research tools for Google that also includes data from other search engines.
Ahrefs offers a free account that lets you scan and audit one verified site for free.
---
Mangools is a bundle of simple, user-friendly SEO tools for keyword research, rank tracking on Google, and competitor analysis.
Mangools Keyword Research Features:
The KWFinder tool is intuitive and easy to use for finding low-competition keywords.
Get estimates on keyword search volumes, ranking difficulty, and historical data.
View top-ranking sites and their authority metrics for selected terms in KWFinder.
Includes a daily rank tracking tool for monitoring your Google keyword positions.
Save newly discovered keywords to a list and import them to the rank tracker.
Mangools is an affordable set of SEO tools with simple, yet attractive user interfaces that are effective for quick keyword research, rank tracking, and competitor insights.
Mangools offers a 10-day free trial.
---
SEO PowerSuite is a set of four desktop search engine optimization software tools for keyword research, rank tracking, site auditing, backlink research, and link management.
SEO PowerSuite Keyword Research Features:
Find new keywords, search volumes, keyword difficulty, related terms, and questions.
Integrate with other keyword research programs for additional SEO & PPC data.
Find relevant terms based on a TD-IDF algorithm analysis of top-ranking competitors.
The keyword position checker finds and suggests keywords to prioritize for targeting.
Track an unlimited number of keywords globally or locally on a daily or weekly basis.
Monitor rankings on Google Search, Google Maps, and other major search engines.
SEO PowerSuite is a powerful set of desktop tools for SEOs and digital marketers with many, capabilities, customizations, and SEO automation features.
SEO PowerSuite provides a free version with access to limited features.
---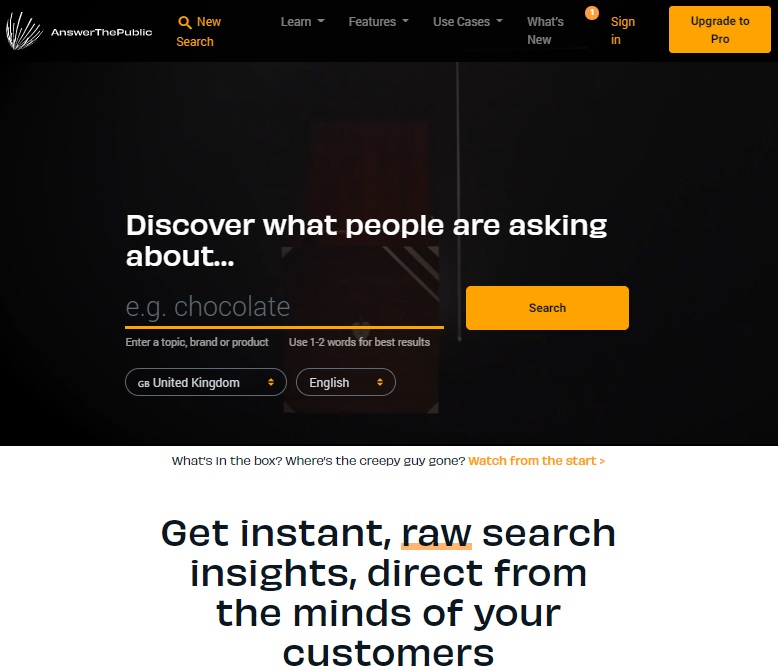 AnswerThePublic is a keyword research tool that uses autocomplete data from Google and other sources to show phrases and questions being searched that are relevant to your target keyword.
AnswerThePublic Features:
The search listening tool can help you save time finding initial keyword ideas based on all the related phrases and questions provided.
Gain a deeper level of understanding of how your prospects and customers are searching and the questions they're asking related to your business.
Being able to explore the questions and problems your prospects or customers are having makes it easy to create helpful website content.
The tool is very useful for improving new and existing content for on-page SEO and organic search traffic opportunities.
The paid version lets you compare data over time, set up multiple search listening alerts for faster insights, and provides unlimited keyword searches.
AnswerThePublic can help you uncover the type of questions your customers and prospects are searching on Google and improve your overall content strategy.
AnswerThePublic offers a free and paid version.
---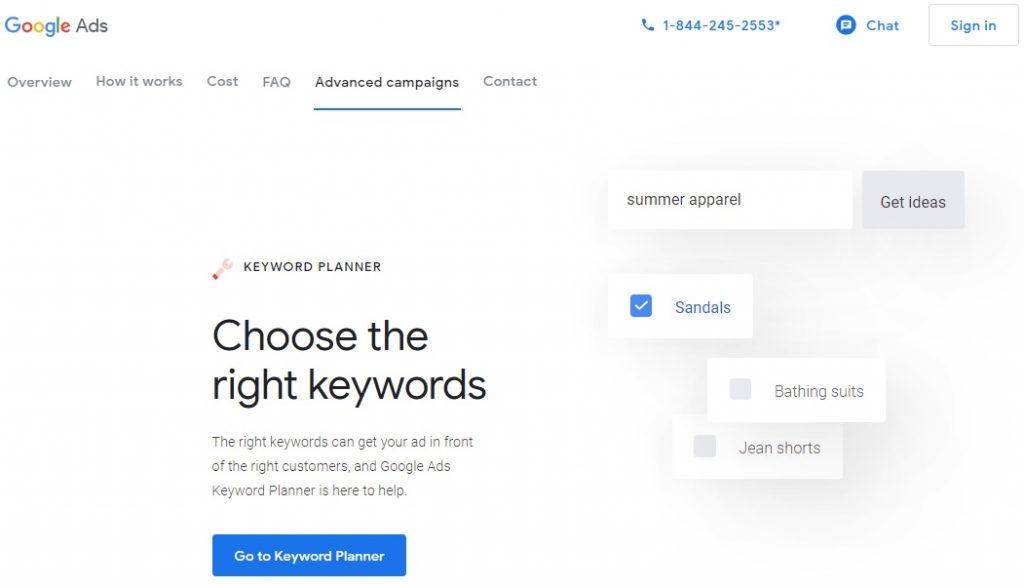 Google Keyword Planner is a free keyword research tool by Google for discovering new keywords to target for both ads and SEO efforts.
While Keyword Planner is a tool within Google Ads used to conduct keyword research for search ads and pay-per-click (PPC) bidding data, it can still be useful data for SEO.
Google Keyword Planner Features:
Find new and related keywords people are searching for and bidding on Google Ads.
You can enter a site URL to find keywords or enter a seed keyword for related ideas.
While Google Keyword Planner provides average monthly search numbers for keywords, you can only see ranges such as 1k-10k, unless you are running an active Google Ads campaign, which would give you access to exact search volume data.
Google Ads Keyword Planner is a great initial keyword research tool to find keywords before analyzing them further in a more specialized SEO tool that provides additional keyword search data like SE Ranking, Semrush, or Ahrefs.
Using Keyword Planner is a great way to get a basic idea of demand and competition for keyword phrases searched on Google.
Google Keyword Planner is free to use.
---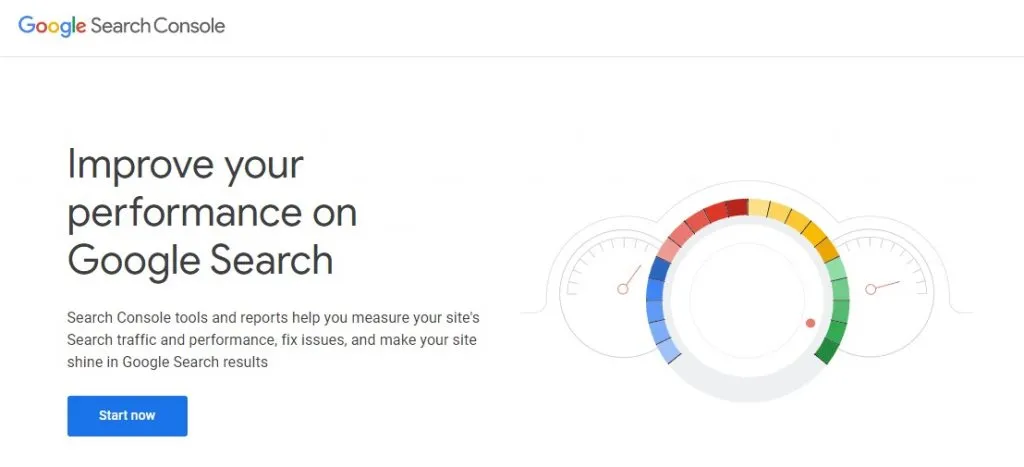 Google Search Console or GSC (previously Google Webmaster Tools) is a free web tool for managing and analyzing your site's presence on Google.
Google Search Console Features:
See keyword positions detected by Google including click and impression data.
Make sure your pages are correctly indexed in Google and able to rank.
Analyze which keywords are ranking for which pages and their trends over time.
See your site's internal links and backlinks that have been detected by Google.
Check for mobile-friendly, page loading, and performance issues.
Google Search Console is free to use.
---
Google Trends is a free tool you can use to understand Google keyword trends, keyword interest in specific locations, and popular related search queries.
Google Trends Features:
Get an idea of a keyword's search demand and interest for various locations.
Check Google, Image Search, News Search, YouTube, and Google Shopping.
Compare multiple search queries and see a chart of their interest (usage) over time.
Use Google Trends to understand the seasonal demand for keyword phrases.
Discover popular topics and search queries rising in popularity, which can help you plan out topics and keywords to analyze and incorporate into your content.
Google Trends is free to use.
---
Final Thoughts
Bottom line: Keyword research is crucial to understand which topics & keyword phrases to target that result in more of your target audience finding and clicking on your website.
Consider reviewing the top keyword research tools featured above to improve your research process, collect valuable keyword data quickly, and save loads of time.
Interested in SEO services? Check out these low-cost SEO package providers.
More Posts About SEO Software Tools: