Updated on May 16th, 2022
Looking for the best SEO software to maximize your productivity? Here's a list of the best SEO automation tools for systemizing tasks to reduce manual work and save time.
Top SEO Automation Software Overview
Here is a quick overview of my top SEO automation tool recommendations and the key features you can automate in various ways. More details on each tool are shared below.
Find out more about these top SEO automation tools and their features below.
What is SEO Automation?
SEO automation is the process of using software tools to automate repetitive SEO tasks and generate data such as competitor insights, keyword rankings, and analytics reports.
While you can't automate all aspects of search engine optimization such as adding a human touch to content to improve quality or building relationships to acquire backlinks, you can streamline many of the research, auditing, and monitoring activities.
What Elements Can You Automate?
With SEO automation software, you can automate SEO elements such as:
Analyzing and monitoring backlinks.
Search engine rank tracking.
Monitoring site changes.
Auditing sites and pages.
Monitoring brand mentions.
Creating and scheduling reports.
---
What Are the Best SEO Automation Tools?
Based on testing and reviewing these automated SEO tools for improving SEO productivity, here are the 10 best SEO automation tools for 2022: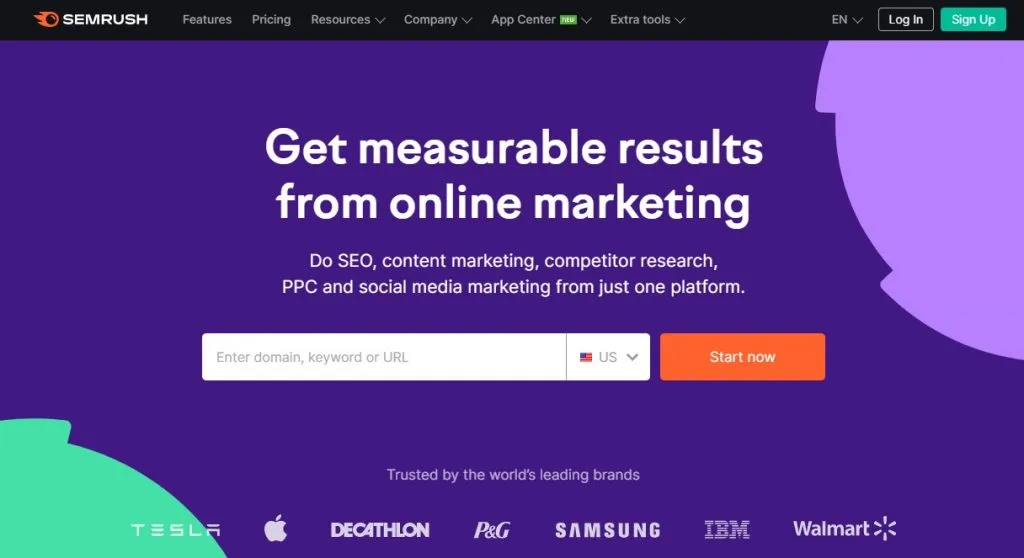 Semrush is a popular all-in-one SEO platform with many helpful features you can use to automate routine SEO tasks and improve your SEO campaign efforts.
Save time using this SEO marketing automation tool to find top keyword opportunities, analyze competitor performance, track Google rankings, and automate custom reports.
Key Features
Research Keywords
Use Semrush's keyword magic tool to research relevant Google keyword ideas including questions searched.
Generate reports that include keyword search volume, SERP features for each keyword, keyword difficulty, competitive density, and cost per click estimates based on Google Ads.
Track Rankings
Monitor hundreds of keyword rankings on Google's search engine results pages (SERPs) with the Semrush position tracking tool and get daily rank tracking updates.
Track positions for specific locations and desktop or mobile devices.
Audit Websites
Schedule automated site audits to scan your site for hundreds of potential SEO issues and errors.
View crawl history and compare changes between SEO audits over time.
Audit your page content and elements with the on-page SEO checker tool and get suggestions and recommendations for content optimization.
Monitor Brand Mentions
The brand campaign feature gives allows you to track and monitor brand mentions across the web in different countries.
You can automate mention updates with an option to send yourself an email report daily, weekly, or monthly on the day and time you choose.
Analyze Competitor Sites
Semrush includes several tools that give you the ability to lookup and generate large amounts of data about website domains such as competitor sites.
Explore competitor domains and gain insight into their authority, keyword rankings, organic traffic, top traffic-generating keywords and pages, and backlink profiles.
Analyze link metrics like new and lost referring domains and backlinks.
Manage Social Media
Schedule posts on social networks including Facebook, Twitter, Instagram, LinkedIn, Pinterest, and Google My Business.
Track the social profiles of multiple companies. Get detailed analytics for your Facebook, Instagram, and LinkedIn accounts.
Managing Listings
Semrush offers local SEO tools such as a listing management tool to automate the creation and updating of business listings in 70+ local directories.
You can also integrate your Google Business Profile, check local rankings from any zip code, and track and respond to reviews across multiple platforms.
Automate SEO Reports
Semrush includes excellent SEO reporting tools with options to automate sending white-label PDF reports by email on a daily, weekly, or monthly basis.
Create auto-updating reports from a variety of templates in the template gallery or create custom reports and save them as templates for re-use.
Automate pulling data into reports from various Semrush tools and other sources like Google Analytics, Google Search Console, and Google My Business.
Related: Semrush review and Semrush pricing.
Semrush Offer: 7-Day Free Trial
---
SE Ranking is a popular all-in-one SEO software with automation tools for improving the efficiency of tasks related to many different aspects of SEO.
Key Features
Research Keywords
SE Ranking's keyword research tool provides a large database of keyword data, including related keywords, search volume, difficulty score, and CPC metrics.
Generate insights for hundreds of keywords in seconds. Create and save custom keyword lists for organizing and re-checking prioritized keywords at a later time.
Track Rankings
Accurate rank tracking software with position data auto-updated weekly, every 3 days, or daily depending on the plan. Monitor competitor rankings and compare trends.
Monitor positions on major search engines including Google, Yahoo!, Bing, and YouTube for all locations and desktop and mobile devices.
Get a list of the top 100 search results to better understand your competition.
Audit Websites
Run detailed website audits that identify major metrics for every page, link, or resource and compare audit results.
Set up automatic audit checks and build website audit reports to share progress.
Use the on-page SEO checker to get a detailed report on how optimized a page is.
Analyze Competitors
Uncover your competition's organic SEO strategies and paid advertising efforts.
Gain insight into competitor traffic, keyword rankings, backlinks, most popular pages, domain and page trust metrics, ads, and historical data.
Monitor Page Changes
Monitor changes in content, key on-page SEO elements, meta tags, links, and if a website's robots.txt file is changed.
Get alerted when content on a page is modified and create reports on changes.
Social Media Management
Schedule and auto-post to your social media account.
Uncover the best time to engage with your target audience and the type of content
SE Ranking is a top Semrush competitor for affordable all-in-one SEO features.
Related: SE Ranking review and SE Ranking pricing.
SE Ranking Offer: 14-Day Free Trial
---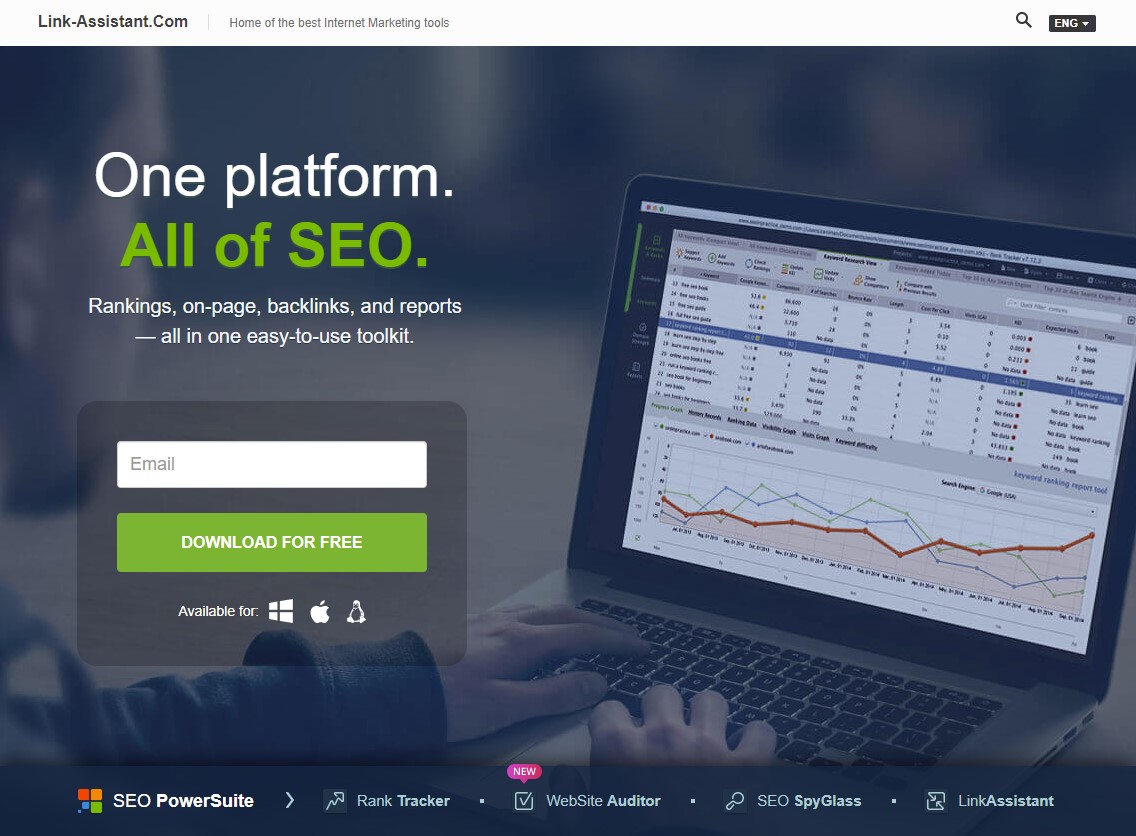 SEO PowerSuite is a bundle of 4 download-required SEO tools including a rank tracker, website auditor, backlink research tool, and a link outreach & management tool.
The software suite includes SEO automation tools for scheduling tasks including the generation of research data, tracking rankings, position updates, reports, and more.
Key Features
Research Keywords
SEO PowerSuite's Rank Tracker tool includes 18 built-in keyword research tools. This includes features for finding keywords, TF-IDF analysis, and related metrics.
Find relevant keywords through integrations with online keyword tools and databases like Google Ads Keyword Planner.
Get keyword ideas with autocomplete data from 7 different search engines, such as Google, YouTube, Amazon, and Bing.
Research long-tail keywords, related questions, and keyword metrics like search volume, number of searches, and keyword difficulty.
Track Rankings
Track keyword rankings for 300+ search engines and analyze competitor rankings alongside yours. Run ranking checks automatically at predefined times and dates.
Create automated ranking reports in HTML and PDF formats.
You can also track geo-specific rankings and rankings vertical search engines like images, videos, news, etc.
Audit Websites
The Website Auditor includes a variety of site audit tools and recommendations for fixing SEO issues.
Audit your site for factors and technical issues related to broken links, HTTP response codes, HTML code, titles, meta descriptions, and internal links structure.
Check your pages against dozens of on-page factors including your top 10 competition.
Research Backlinks
SEO SpyGlass is a powerful backlink analysis tool and database that gives you insight into a site's backlink sources, including the type of link and anchor text used.
SEO PowerSuite's 4th SEO tool is the LinkAssistant, which is designed for finding link-building opportunities based on specific keywords and online competitors. This also includes backlink monitoring.
Qualify potential link partners based on ranking factors, find contact info, and send outreach emails from within the software.
Generate multi-purpose link-building reports you can save, email, or publish to the web.
Automate Reports
Choose from a variety of report templates that you can fully automate and send directly to your team or clients.
Set up publishing profiles to define the method your reports are delivered with. You can then automate report delivery by scheduling report publishing tasks.
SEO PowerSuite Offer: Free Version
---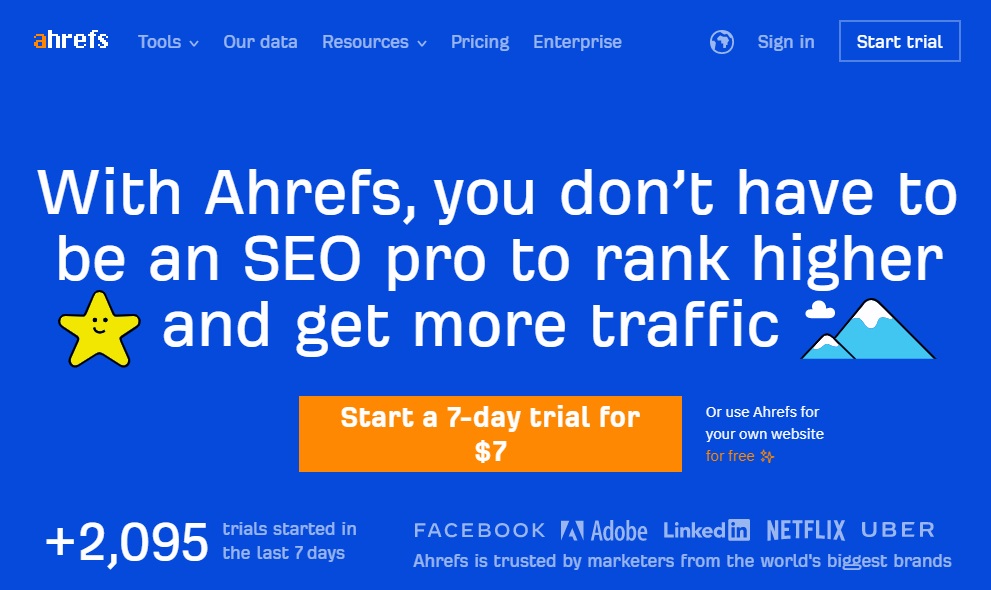 Ahrefs is a reputable all-in-one SEO toolset with extensive research and automation tools for generating competitor insights.
Key Features
Research Keywords
Discover keyword ideas with the keywords explorer tool. Conduct keyword research for not only Google but YouTube, Amazon, Bing, and Baidu search engines.
Inspect metrics like ranking difficulty, traffic potential, search volume, and CPC estimates.
Analyze Competitors
Research the organic SEO performance of competitor sites with the site explorer tool.
Get an in-depth look at their keyword rankings, organic traffic, top traffic-driving keyword and pages, and backlink profiles.
Audit Websites
Perform technical SEO audits on your websites. Get an overall SEO health score based on audit results.
Visualize key data in charts and identify SEO issues with recommended fixes.
Ahrefs offers the site audit tool and site explorer data for free for one verified website.
Track Rankings
Visualize your SEO progress and monitor Google rankings on desktop or mobile for different locations with the rank tracker tool.
See detailed metrics for each tracked keyword such as search volume, traffic, SERP features, SERP results, and ranking page URL.
Ahrefs Offer: 7-Day Trial for $7
---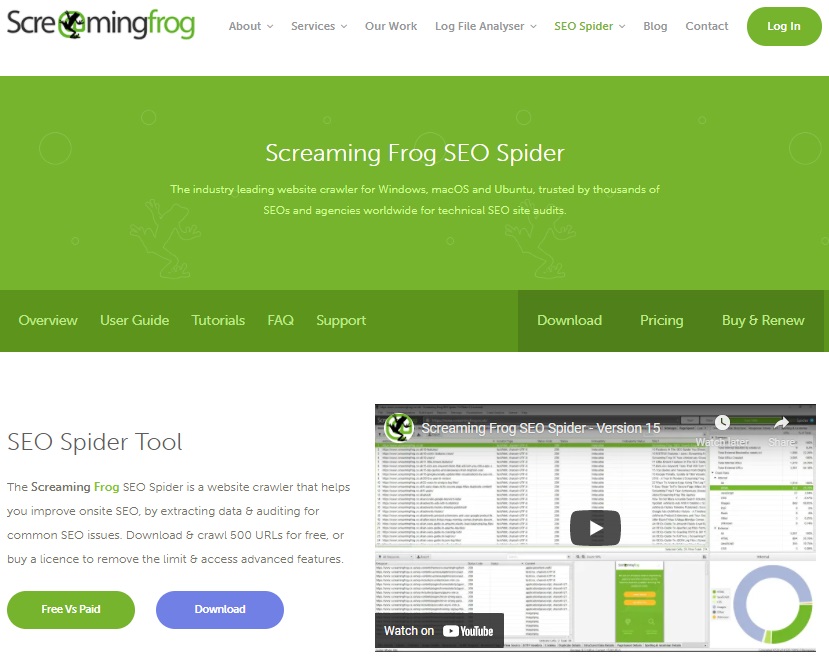 Screaming Frog SEO Spider is a website crawler and audit tool useful for automating a variety of on-site checks for potential technical and common SEO issues.
Key Features
Audit Websites
Screaming Frog primarily includes features related to auditing websites.
Find broken links, technical errors, and redirects. Analyze page titles and metadata such as meta descriptions and image alt text. Assess inbound and outbound links.
The site crawler includes useful site visualization features to help understand site architecture and evaluate internal linking and URL structure.
Schedule audits to run at chosen intervals and auto-export crawl data to any location, including Google Sheets with the paid version. Or automate via command line.
Compare what's changed between crawls to track the progress of SEO issues and opportunities.
The paid version is required for scheduling, saving, and comparison features, among others.
The free download version lets you crawl up to 500 page URLs with limited features.
Screaming Frog Offer: Free Version
---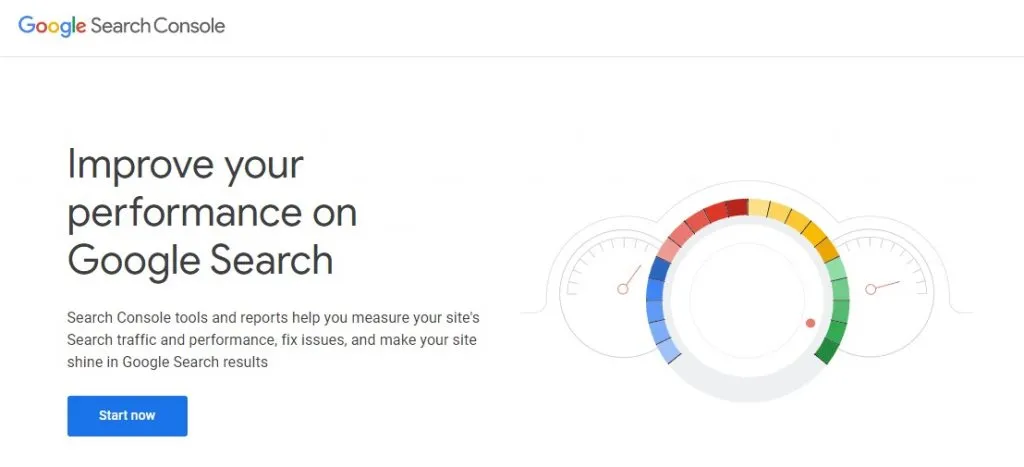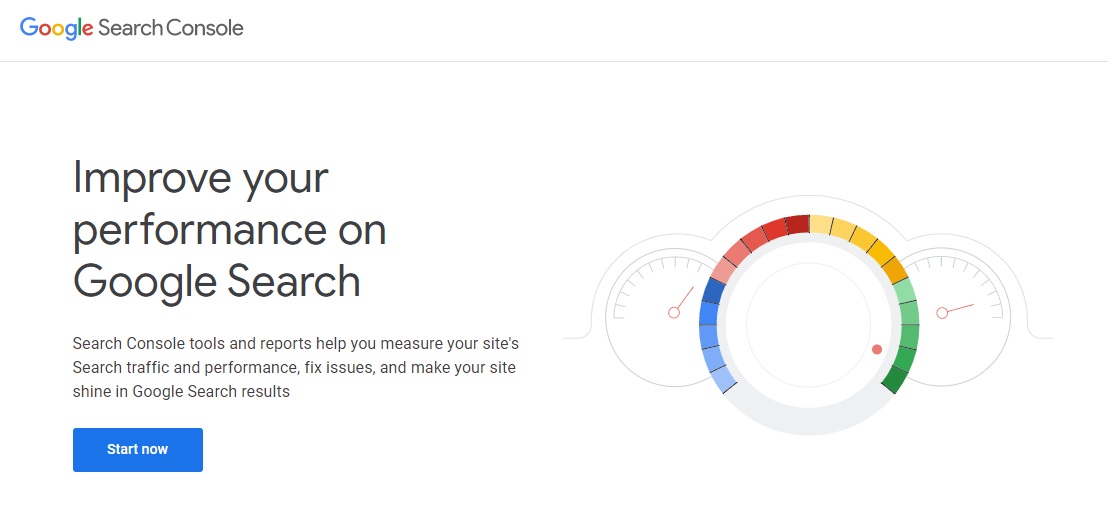 Google Search Console (GSC) is a set of free tools and reports to help you measure your site's search traffic and performance in Google Search results.
GSC is basically a free SEO automation tool that lets you automatically identify Google Search performance data and get automatic alerts.
Key Features
Search Analytics
See which search queries bring users to your site pages on Google Search.
Analyze your site's clicks, impressions, CTR (clickthrough rate), and average ranking position.
Site Management
Submit sitemaps and individual URLs for crawling. Review index status of coverage of your site pages on Google.
URL Inspection
Inspect individual URLs to ensure they're indexed, provide a good user experience, and are mobile-friendly without any issues.
You can also inspect URLs for valid structured data and rich results.
Request Google to re-crawl pages you've recently updated.
Automatic Alerts
Get automated alerts when Google detects issues on your site.
Check which web pages have been flagged for issues and use the validate fix option to inform Google when an issue has been fixed.
---
ContentKing is an SEO automation platform with near real-time SEO auditing and monitoring features.
Key Features
Audit Websites
ContentKing considers itself the only SEO auditing solution that delivers a complete and real-time overview of your on-page SEO performance.
With the auditing tools, you can customize the issue parameters important to you, zoom into the most relevant data for your goals, and drill down into key metrics.
Make sense of your data without feeling overwhelmed with the user-friendly interface. The UI includes build-in reference material that explains issues and why to solve them.
Monitor Sites
Detect and fix SEO issues proactively with automated SEO monitoring and alerts.
Keep track of everything happening on your site in near real-time. For example, you can quickly detect when a page becomes non-indexable, links break, a page title changes, etc.
Get SEO Alerts
Create custom alert triggers and get automatic alerts in the form of in-app notifications, email alerts, and Slack notifications.
Use real-time alerts to get notified of technical SEO issues like broken links, incorrect canonical links, content issues, sitemap issues, missing elements, slow page speeds, etc.
Track Site Changes
ContentKing's change tracking technology keeps track of every change on your site down to the minute, including custom elements.
Detect what's been added, removed, and changed within your pages. Access the full history of your site's changes with a full changelog for every page.
Automate SEO Reports
Generate a fully automated SEO analysis and reporting with data visuals and live reports on your SEO performance.
Integrate with third-party tools like Google Analytics, Google Search Console, Google Data Studio, and Adobe Analytics for more data in one place and richer reports.
ContentKing also provides a Chrome extension to view data directly in your browser.
ContentKing Offer: 14-Day Free Trial
---
Deepcrawl is a technical SEO platform with two offerings that include SEO automation features for technical insights and running SEO tests.
Key Features
Audit Websites
The cloud-based platform lets you run several website audits and crawl types at once.
Schedule automated crawls at regular intervals. Compare and monitor trends between crawls to track site performance. Quickly spot patterns and solve issues.
The scalable SEO site crawler lets you crawl millions of URLs and billions of links.
Segment data to identify priorities. See all your crawl data, analytics, and actionable insights in one place.
View granular data for any URL on your site. Test individual URLs, write custom extractions, and test rewrites.
Automate SEO Tests
DeepHub's SEO automation hub product lets you automatically prevent SEO errors before they happen. Ensure your site and code is technically sound before release.
Reduce time spend on labor-intensive manual SEO QA tasks.
Customize Reports
Create customized reports using your own specific values for various elements.
You can also create your own data pipelines and push Deepcrawl data into your data warehouse using the API and third-party connectors.
Deepcrawl Offer: Free Demo
---
SentiOne is an automation platform with tools for social listening, AI conversational bots, and customer service.
While the platform doesn't specifically focus on SEO, the provided social listening and responding tools can be useful for SEO efforts like finding link outreach opportunities, generating online reviews, and improving brand reputation online.
Key Features
Social Listening
The social listening tools and related analytics provide insights into your brand sentiment online and audience communication.
Perform sentiment analysis, check audience statistics, and analyze competing brands. View data for many different products, brands, channels, or markets on one chart to see similarities and differences and make informed decisions.
Customize charts and reporting with different time slots, data ranges, and customizable widgets. Create shareable dashboards and automated reports.
AI Support Assistant
The AI automation software provides suggested answers and responses for more efficient customer service based on query processing from historical data.
The tool gathers all mentions of your brand from the web and analyzed incoming queries based on deep learning technology.
Suggestions for customer service are provided based on the query analysis.
AI Chatbots & Voicebots
Create intelligent bots to augment customer support with the help of AI. Build bots to converse with customers or develop a virtual AI agent assistant.
Provide instant 24/7 customer support and automate repetitive processes.
Customer Service Automation
Respond to all supported communication channels from one place.
Eliminate tedious brand processes using chatbot automation.
SentiOne Offer: Free Demo
---
Morphio is a digital marketing platform with AI-powered auditing, monitoring, and analysis features to enhance your PPC and SEO strategies.
The platform takes all the data from your other digital marketing platforms and provides a single view for analysis and insights.
Key Features
Audit SEO & PPC Campaigns
Get time-saving suggestions to improve the performance of your SEO and PPC strategies.
Perform site audits that check for individual SEO vitals such as page titles, H1 tags, word count, page indexability, structured data or schema code, etc.
Analyze paid advertising performance for your connected advertising platforms in one place.
Morphio's prediction algorithm helps forecast daily media spend and optimize for factors like clicks, conversions, impression share, and seasonality.
Automatically audit and exclude ineffective placement of PPC ads from ad campaigns.
Analyze Audience Segments
Segment customers based on conversions and get actionable data about the user journey, attribution, and keywords.
Quickly analyze high and low-performing audience segments based on conversion data alongside Google Analytics category data.
Monitor SEO Competitors
Track keyword rankings and perform competitor monitoring of websites in the SERPs. Receive alerts when their site changes impact your keyword rankings.
Morphio captures competitor metadata before and after changes on SERPs.
Monitor Landing Pages
Check active landing pages for organic search and paid advertising campaigns. Get alerts if a landing page is not live.
Identify your 50 most visited organic landing pages and a corresponding SEO health score.
Get Automated Alerts
Get automatic alerts for landing pages that aren't live, broken pages, or pages that aren't performing well.
You can also create alerts based on keywords and competitor ranking changes.
Morphio Offer: Free Demo
---
SEO Automation Tool Comparison Table
| SEO Automation Tool: | Strengths: |
| --- | --- |
| Semrush | Research, audits, rank tracking, automatic reports |
| SE Ranking | Rank tracker, research, audits, automated reports |
| SEO PowerSuite | Research, audits, rank tracking, report automation |
| Ahrefs | Competitor research, site audits, rank tracking |
| Screaming Frog SEO Spider | Schedule, save, and compare SEO audits |
| Google Search Console | Get insights on Google search visibility |
| ContentKing | Monitor sites in near real-time with SEO audits |
| Deepcrawl | Conduct technical website audits with SEO tests |
| SentiOne | Social listening and customer service automation |
| Morphio | SEO & PPC campaign insight automation |
Comparing Top SEO Automation Tools
Final Thoughts on SEO Automation Tools
The SEO automation tools featured above offer unique ways to eliminate tedious tasks, save time, and maximize the productivity of your SEO efforts.
SEO automation software is useful for improving the effectiveness of a range of roles including digital marketing professionals, SEO specialists, SEO agencies, content marketers, and in-house marketing teams of small businesses.
The ability to automate SEO tasks, insights, and reporting frees up valuable time you can use on more impactful activities like creating better content more efficiently.
The above SEO software tools can help you take your SEO strategy to the next level.
I hope this post helped you find the best SEO automation solution for your needs.
Looking for SEO services? Check out these top affordable SEO packages.
SEO Software Guides: