Looking for the best software tools to boost your SEO efforts in 2023?
Below you'll find the best SEO tools by category, with powerful features for rank tracking, keyword research, website audits, competitor analysis, reporting, and more.
Why Use SEO Software Tools?
Managing SEO campaigns requires a lot of time-consuming work. SEO involves deep research, auditing, optimizing, rank tracking, link building, and reporting tasks.
The best SEO software can help you complete many of these SEO-related activities, especially routine and repetitive tasks.
SEO software tools can save you many hours in managing your campaigns and provide valuable data-driven insights into your progress, performance, and competitors.
SEO tools provide invaluable benefits for implementing SEO strategies. Whether you're a freelance digital marketer, small business, or marketing agency, SEO software can help you improve the efficiency and effectiveness of your optimization efforts.
Best Search Engine Optimization (SEO) Software
There are many SEO tools on the market created for different use cases, including both paid and free tools. To help you better understand the different types of tools available on the market, below are the best SEO software tools organized into categories.
All-In-One SEO Software
All-in-one SEO software is designed for keyword research, competitor analysis, website audits, rank tracking, and creating reports all in one place.
These SEO platforms are a popular choice for many freelance SEOs, digital marketers, small businesses, agencies, and even large-scale enterprises to reduce complexity, get more done under one roof, scale projects, and lower costs.
All-in-one SEO software can help you:
Get more done with one SEO software platform.
Organize, save, and compare data for multiple projects and SEO activities.
Features to help scale SEO research, tracking, auditing, and reporting.
Keyword research tools with search volume and keyword difficulty data.
Analyze competitor sites for link-building opportunities.
Reduce repetitive and tedious tasks.
Streamline SEO tasks and efforts.
Check out the best all-in-one SEO platforms here:
Rank Tracking Software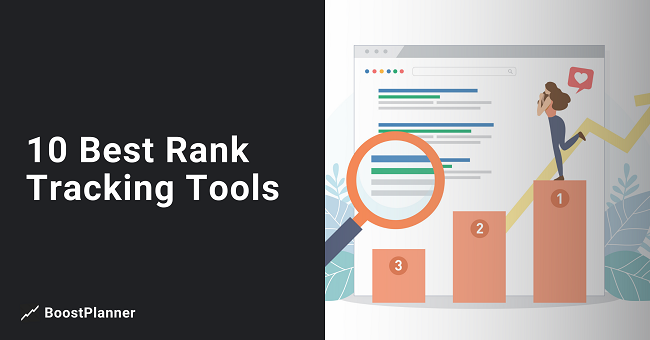 Rank tracking software is useful for monitoring your overall SEO performance and gaining insight into what kind of changes may have impacted your keyword rankings so you can make more informed decisions to improve your content and SEO strategy.
These tools let you track the positions of your target keyword phrases on the SERPs (search engine results pages) of major search engines like Google.
While each rank tracker tool offers varying functionality, common features include the ability to monitor keywords for more than one search engine, location, and device.
Rank tracking software can help you:
Track hundreds of keyword search engine rankings.
Monitor keyword position trends over time.
Get daily rank tracking updates with some tools.
Compare keyword rankings with competitor sites.
Get updated as soon as daily with some tracker tools.
Create dedicated rank tracking reports.
Check out the best software for rank tracking here:
Keyword Research Software
Keyword research software is used to find and research search queries that users enter into search engines that are worth targeting and relevant to your business.
Keyword research software can help you:
Find the best keywords and topics to create content around.
View monthly search volumes for specific keyword phrases.
Gain insight into how competitive a search term is to rank for.
Efficiently find related terms to create content around.
Better understand the user intent behind search queries.
Quickly save and sort hundreds of keywords.
Check out the best software for researching keywords here:
SEO Content Writing Software
SEO content writing software helps guide content creation and optimization efforts.
SEO writing software can help you:
Produce higher-quality content for both users and search engines.
Find inspiration and content ideas from data-driven suggestions.
Generate AI-written copy with some of the SEO writing tools.
Structure content based on SEO and readability best practices.
Prevent grammar and spelling mistakes as you write.
Check out the best software for SEO content writing here:
SEO Audit Software
SEO audit software is useful for technical SEO analysis including crawling and evaluating websites and on-page elements, fixing issues like broken links, internal and external links, optimizing meta tags, and other domain analysis features.
SEO audit software can help you:
Quickly audit many pages for SEO issues.
Discover fixes and optimization opportunities.
Perform site audits of competitor websites.
Save and compare audit results over time.
Schedule website audits and SEO reports.
Check out the best software for SEO audits here:
SEO Automation Software
SEO automation software is used to improve productivity for SEO-related tasks.
SEO automation software can help you:
Save time generating data on keywords and backlinks.
Track hundreds to thousands of keyword positions.
Monitor your site's backlinks for potential changes.
Monitor your website for changes and technical issues.
Get notified when your brand is mentioned online.
Run scheduled audits to detect errors and opportunities.
Automate the creation and scheduling of SEO reports.
Check out the best software for automating SEO tasks here:
SEO Reporting Software
SEO reporting software is useful for tracking the many elements, metrics, and KPIs involved in search engine optimization.
SEO reporting software can help you:
Gain insights to make better strategic decisions.
View SEO metrics and KPIs from multiple sources.
Track and report on data from multiple websites.
Compare SEO performance between two periods.
Share SEO performance with stakeholders.
Check out the best software for SEO reports here:
Best On-Page SEO Software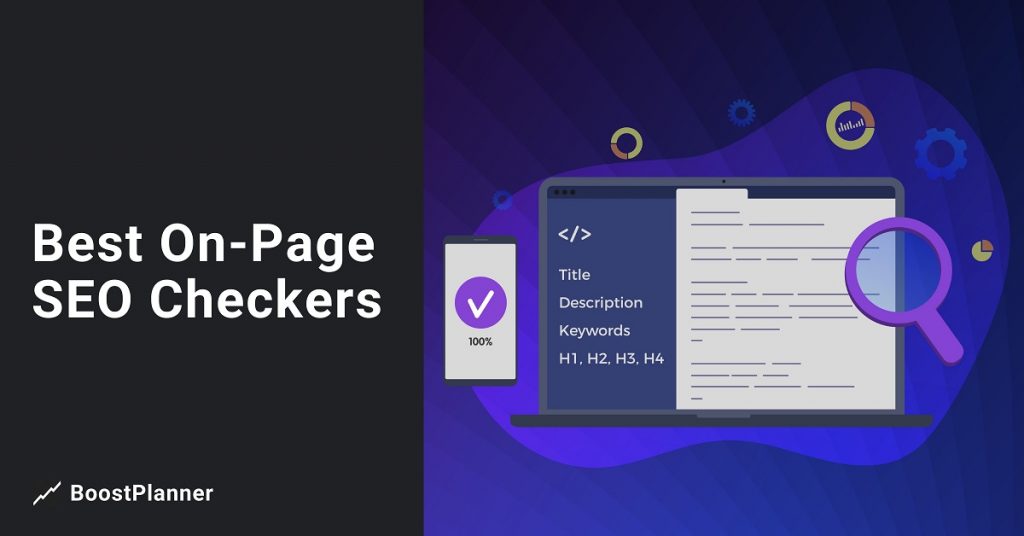 On-page SEO software provides insights on optimizing HTML elements and semantically related keywords to add to your content to improve your rankings.
On-page SEO checker tools can help you:
Make sure all important elements are added to your content.
Structure your content to follow on-page SEO best practices.
Get word and phrase suggestions to increase search visibility.
Get on-page ideas based on top-ranking competitor pages.
Compare your on-page optimization against your rivals.
Check out the best software for on-page SEO here:
Local SEO Software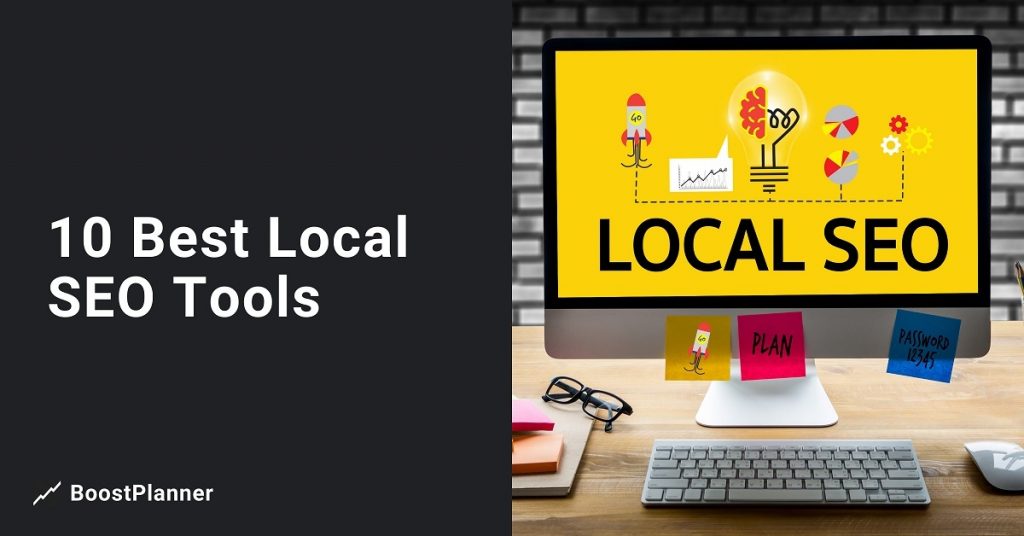 Local SEO software is useful for managing, optimizing, and monitoring local search efforts for your business.
Local SEO software can help you:
Track local rankings and Google Maps rankings.
Manage and optimize local listings and citations.
Distribute business citations across sites.
Monitor online reputation and local reviews.
Create reports with local search metrics.
Check out the best software tools for local SEO here:
Small Business SEO Software
SEO software for small businesses provides various use cases for researching keywords and competitors, improving website presence in search results, and monitoring performance.
Small business SEO software can help you:
Find organic keywords to target related to your business.
Track keyword rankings for the locations you serve.
Understand how visitors are navigating your website.
Analyze competitor rankings and backlink profiles.
Manage business presence in Google Search.
Check out the best SEO software for small businesses here:
What Are The Benefits of SEO Tools?
The best SEO tools can help you and your business:
Find new keywords and topics to optimize content around.
Track many keyword ranking positions for specific locations.
Identify optimization issues and opportunities across your site.
Monitor and compare competitor ranking performance.
Analyze website backlink profiles for link opportunities.
Save time and money vs. manual SEO monitoring.
Create appealing and automated SEO reports.
Conclusion
I hope you found this list of the best SEO software tools useful.
The SEO tools shared on this site are all you need to enhance your SEO efforts.
Looking for SEO services? Check out the top affordable SEO packages here.
More SEO-Related Resources: